Coury Pinot Noir
---
"The signature Coury spice is there to meet the nostrils upon popping the cork. From there, toasty and vanilla notes pair with candied cherries and roasted mushrooms. The palate offers fine, fleshy tannins, blackberries, toasty oak, vanilla and plum."
-Co-winemaker, Brian Irvine
---
95 POINTS | WINE ENTHUSIAST
93 POINTS | JAMES SUCKLING
BLOCKS: 3C(62%), 6(38%)
PLANTED IN 1974 & 1989
---
The Coury Clone's origin is deeply rooted at Hyland. Charles Coury brought over the first vines from Alsace in the early 1960's and in a nursery partnership with Dick Erath propagated this small-cluster, robustly-spiced Pinot Noir.
---
"With this wine, we make sure we keep the aromatics that are unique to the Coury clone. At the same time, we try to give it a solid structure that will properly match those aromatics and give it the ability to age gracefully for a while."
-Co-winemaker, Anne Sery
---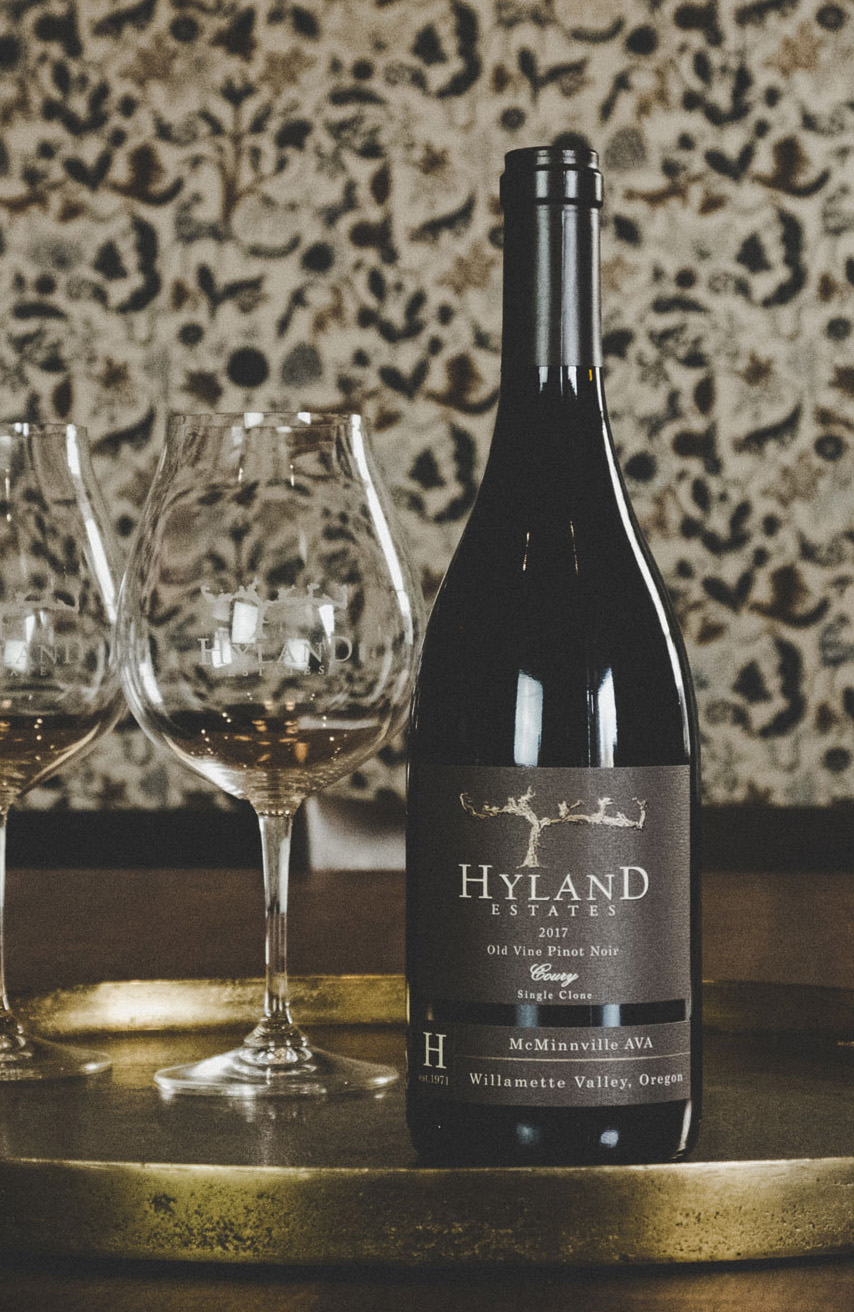 Best enjoyed with a bone-in pork chop and served with a demi-glace. Brian suggests a mustard demi-glace with some hazelnuts and apples. Anne said this was the kind of wine that she would enjoy with a pork-based rillette. Those of you who were lucky enough to enjoy Anne's winemaker dinner know she doesn't mess around when it comes to her rillettes.
Wadenswil Pinot Noir
---
"It is the most effusive and giving of the heritage clone and for that reason, we try to get out of the way and let it do its thing. Of all the Pinot Noirs, Wadenswil is the least extracted and is treated to gentle punch downs and pump overs."
-Co-winemaker, Anne Sery
---
Wadenswil is a clone with Swiss roots. It was selected by the Swiss Federeal Research Center in the town of Wadenswil in 1950 due to its excellent cool climate ripening and hearty disease resistance. Because of this, it was chosen to become one of the first two clones planted in the Willamette Valley.
It was first planted in the volcanic Jory soil of Hyland in 1987, and since then has consistently thrived in our cool and long growing seasons. Year-in, year-out the clone produces elegant, floral and intriguing wines.
---
"This wine is incredibly showy right now and can be enjoyed right away. Bing cherry, cedar notes mix with rose petals, baking spice and black tea"
-Co-winemaker, Brian Irvine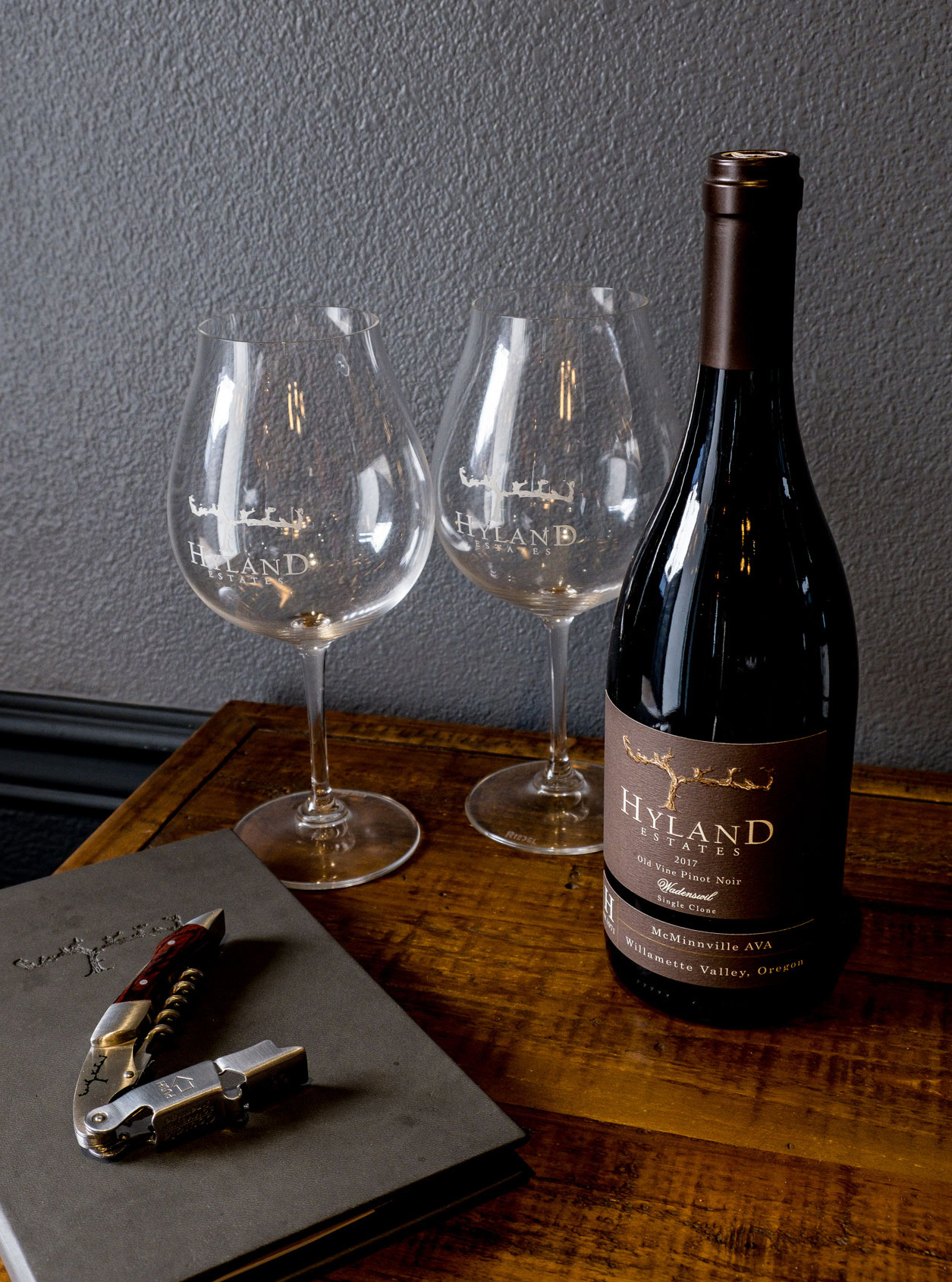 Best with Cocktail hour with some close friends and a cheese board. We recommend Marcona almonds along with some Epoisses de Bourgogne, Bucheron, crumble, aged goat cheese, Marionberry preserves and an aged gouda.
Pommard Pinot Noir
---
"We tend to make Pommard with up to 50% whole-cluster which embraces the rusticity of the clone. Rather than fight that earthiness, we bring it out and choose to work it in our favor."
-Co-winemaker, Anne Sery
---
Pommard was one of the first two clones planted in the Willamette Valley. The Pommard clone represents all that is inherently beautiful in Pinot Noir. It is grown on all types of soils and is unique in its ability to reflect vineyard specific splendor, nuances and vintage conditions. While the eyes are the window into the soul, the Pommard clone expresses the inherent beauty of the vineyard through the lens of the vintage.
---
"Red currant, cinnamon, lilac and rose petals flood the senses, with a full palate of spice, red cherry, plum and opulent, fine tannins. It finishes with that classic, rustic Pommard finish that we love."
-Co-winemaker, Brian Irvine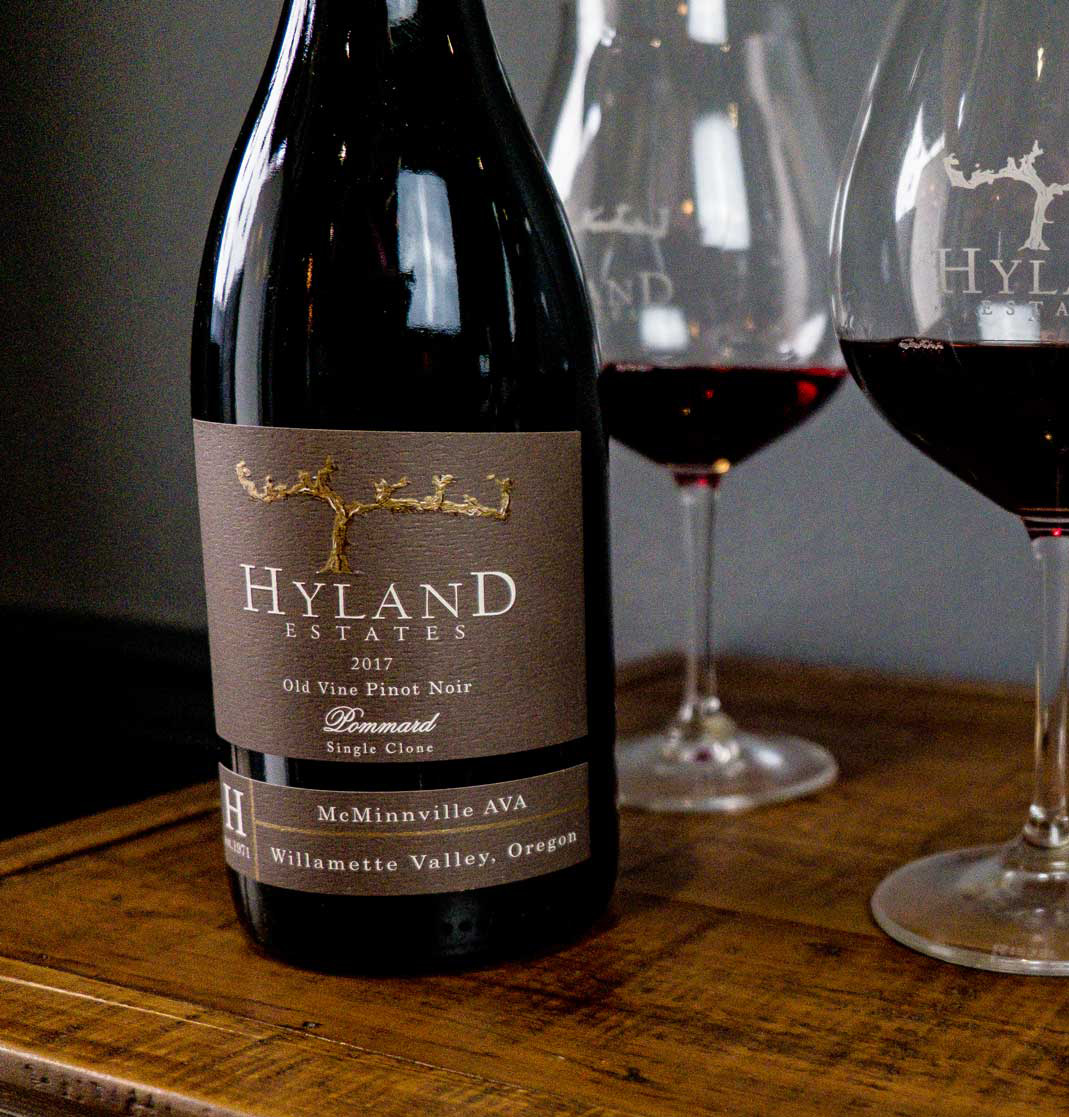 Best Enjoyed with: If you've never been to Duh Kuh Bee in Beaverton, we recommend taking a bottle of 2017 Pommard with you and heading over. The pairing of Pommard Pinot Noir with the succulent slow-roasted pork spare ribs for two over a bed of onions, carrots and rice cakes will blow your mind.
Dijon 115 Pinot Noir
---
"A beautiful umami nose that smells leathery, with black cherry and peppercorn. It has a delicious bramble characteristic with Tahitian vanilla and a creamy, silky finish."
-Co-winemaker, Brian Irvine
---
This Pinot Noir is best enjoyed with grilled meats. We're recommending the traditional American hamburger or cheeseburger with this one with some friends around the patio, but if you want to be fancier- a lamb burger could be an excellent pairing as well. Maybe a dash of feta cheese atop that lamb burger to be as fancy as one could hope to be.
---
"The small clusters of the Dijon 115 are packed with an incredible juiciness and vibrancy that we want to bring out in the wine. It's important that we balance the oak the right way to get the best of both worlds."
-Co-winemaker, Anne Sery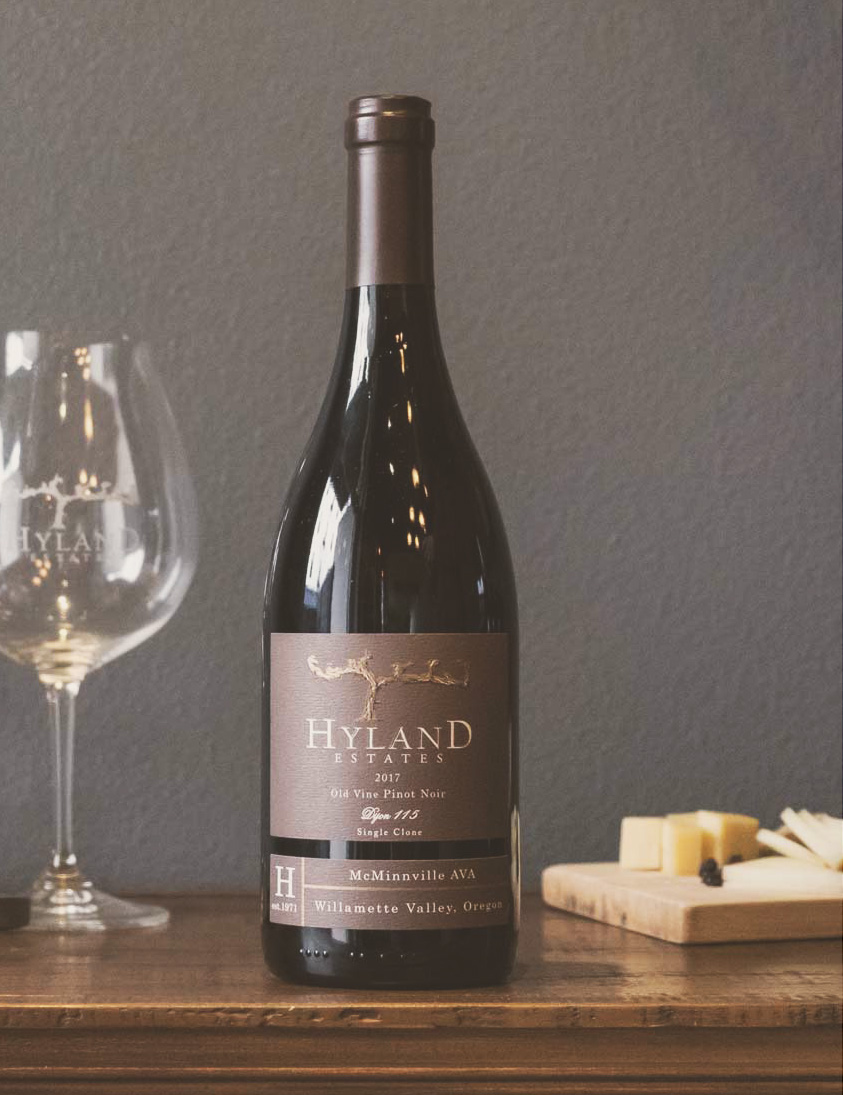 Early ripening, produces moderate yields of small berries with high sugar content, intense flavor and excellent color. Growing best in cool climates. it produces lush red wines of great elegance and finesse.
---
---
---

---