---
Why Attend Wines & Paradise?
We know that exploring new wines can be a daunting task, especially when browsing online. Scores alone are no way to make a purchasing decision, and many of the bottles we see on shelves and websites we don't know and have nothing to compare them with. This is where years of retail wine knowledge and passion for all types of wines from a trustable source can pay dividends when looking to up one's wine knowledge and discover new and hidden gems.
Wines & Paradise is our monthly wine class taught by our resident wine & cheese geek, Joe Paradise (WSET Diploma Level 4 & CSW). Each month, Joe picks a new theme to dive into featuring wines throughout the world. Classes are fun, educational and always come with wine and small bites.
---
Wines & Paradise is Back in 2021!
Thursday, July 29th Join Us for...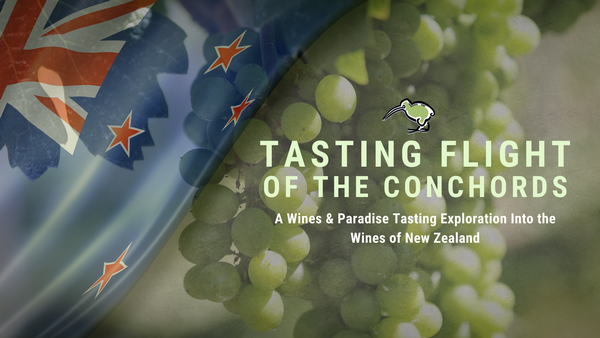 Tasting Flight of the Conchords: The Wines of New Zealand
Wines and Paradise looks across the Pacific with this exploration into the brilliant wines of New Zealand. The island nation mainly known for kiwis, hobbits, and Sauvignon Blanc is actually home to a wide array of delectable & often surprising wine offerings. This educational tour of the North & South Islands will uncover the Reds, Whites, and Sparkling wines that have made NZ a world class player in the wine game.
---
Tickets are just $30 per person or $20 for Hyland Wine Society Members.
Stay tuned for upcoming tastings including:
Roses of the World
South American Reds
Bordeaux Varietals in the New World
Art of Food Pairing
New Zealand: North Island v. South Island
Wines of Spain
The Grand Crus of France
And many more...
---
Joe Paradise in Action:
Photogallery rendered here.
---