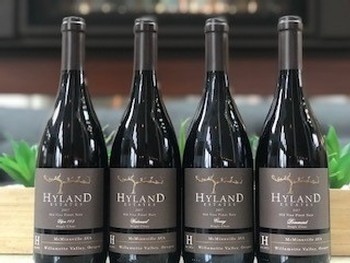 2018 Clone Collection
Four bottle collection of each of Hyland's Single Clone Pinot Noirs. Includes rare bottlings normally only available through the Wine Club or at the Winery.
The 2018 Vintage was one of the Willamette Valley's sunniest ever. Steady warm, but not hot, temperatures throughout the season led to full, even ripening with lovely dark fruit notes and soft, velvety textures. Enjoy them now through 2030!