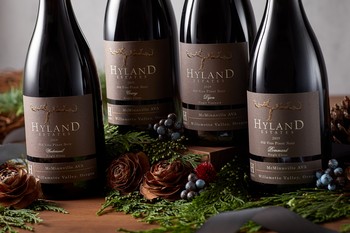 2019 Clone Collection 4-Pack
Special Preview of the anticipated 2019 Vintage Pinot Noirs. A stunning vintage for Hyland's sought after Single Clone Pinot Noirs. Vines planted between 1971-1989, mostly own-rooted & sustainably farmed. A pure expression of Pinot from a classically Oregen year.
Includes Coury, Wadenswil, Pommard, & Dijon Clones.